Some Good News
I'm a huge fan of John Krasinski's SGN (Some Good News) shining a light on what's good in the world right now. If you haven't seen it - I'll wait a few minutes while you binge the refreshingly witty episodes below👇
Cool right? Now…what about us in the wonderful world of SaaS Sales?
Besides masks and toilet paper, I'm hearing motorcycles, mountain bikes and RVs are all selling like CRAZY during quarantine. What else is booming? Online Lead Gen, eCom, Zoom, Slack, Google amongst others... I wrote about it a bit more HERE.
But how can we as Sales Leaders take some of this positivity and revamp our own game plan to follow others who have seemed to find success?
Hoping the below articles and links will spur some thoughts and spark some positivity.
Thanks for reading! And as always, if you find this newsletter valuable- consider sharing it with someone who might as well 👊.
---
STRETCH SHARES
Cool study from Hubspot on recent successes in SaaS right now. After looking at data from over 70,000 Hubspot customers - they found:
Deal creation bouncing back

Sales email volume AND response rates increased, open rates increased

Customer initiated chats rose, website traffic still way up.
Also - what this means for you as a Sales Leader (provide live chat, focus on inbound sales, and email)
---
Such a great article by Doug Landis (recommended as a mentor by Rob Jeppsen just a couple weeks ago HERE).
Few points stood out to me:
Love the concept of qualified salespeople provide stability - so be confident.

Play offense, not defense.

Update your ICP.

Marketing and Customer Success need to help.
---
SaaS guru and arguable goat Mark Roberge (former CRO Hubspot, Author The Sales Acceleration Formula and Harvard Business Professor) lays out the blueprint for sales success in a down economy.
Step 1: Re-invent ICP (referenced this a bunch this week)
Step 2. Test (shortest amount of time)
Step 3. Film Reviews!
Step 4. Re-forecast
Step 5. Align Goals with future investors.
---
STRETCH VP POST 👇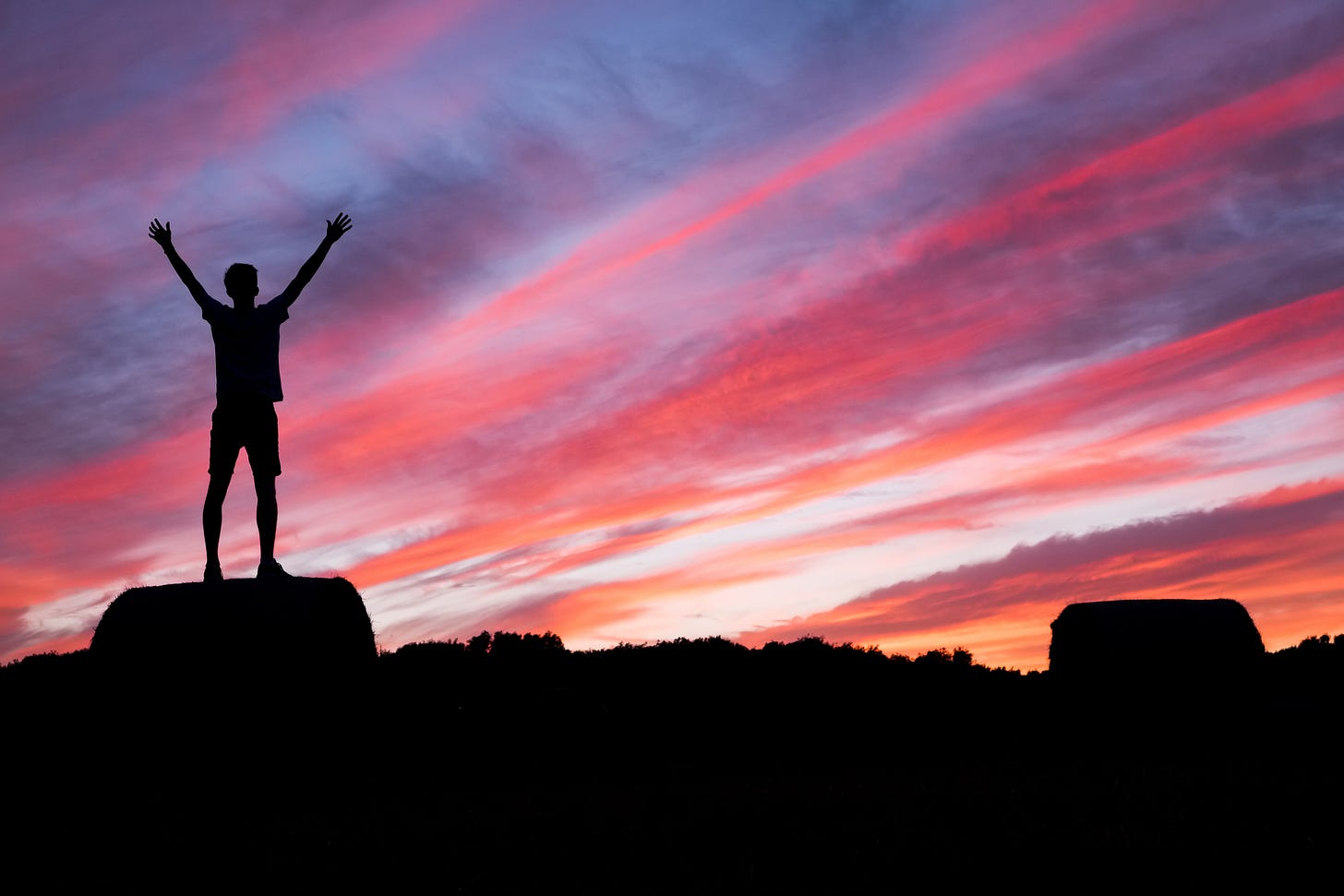 Its no secret that times are weird right now. Nuts.
Lots of businesses are struggling to survive. Unemployment is at record levels. From what I can gather – history hasn't seen this since the Great Depression of 1929.
Not trying to be insensitive or tone deaf. There is real struggle and its difficult for many. But I'm a believer that positivity breeds success.
So…where do we look for a glimmer of hope?
Who's having success right now?
What can we learn from others that are thriving in the face of a global pandemic?
---
STRETCH SNIPPETS
---
🧠 Mindset Matters
Coaches like @TTUCoachWells, @SafetyPride, @marykayamicone as well as others from around the country took time to discuss mindset, leadership, resiliency, & mental toughness for the 2020 Mindset Leadership Conference. Loaded with amazing insight from successful collegiate coaches. FREE ACCESS HERE
---
Thanks for reading!
My hope is if you find this valuable, consider sharing it with friends (or signing up if you haven't already).
— Grant 👋
---
About stretch vp: confessions, learnings and insights from sales leaders in SaaS
Compiled and aggregated from a network of sales leaders in SaaS, Stretch VP showcases learnings, insights and experiences as well as best practices to overcome common hurdles, obstacles and setbacks in your quest for excellence as a sales leader in SaaS.
Are you a VP, Director, thought leader or content producer in the SaaS space? We'd love to have you contribute. Contact Me HERE.
Also… check out the blog or follow on twitter